PowerComm Technical Ltd (PCT) offers industry training services to equip your employees with a working understanding, as well as the ability to comply with quality management systems and product licensing standards (e.g. API / ASME / ISO / IEC Specifications).
PCT has years of experience advising and training companies on the methods and improvements required to move their company towards successful compliance and ultimately, certification.
As well, PCT provides in-house, custom training to suit your specific business needs. Contact us directly to discuss your requirements.
Upcoming Training Courses

PowerComm Technical Ltd. is pleased to now be offering informative training courses on the API Specification Q1 – 10th Edition for Quality Management System Requirements for Organizations Providing Products for the Petroleum and Natural Gas Industry.
Our Courses
A one (1) day API Spec Q1 – 10th Edition Transition Training course is now available for those in the industry that have already taken an API Spec Q1 (9th Edition) training OR have an in depth knowledge/experience with the existing API Q1 (9th Edition).
This one-day transition course provides you with the new information, concepts & technical requirements now contained in the API Spec Q1 – 10th Edition.  Explanations of these new requirements as well as interpretations and practical examples, will be discussed.  Bring your questions!
 Register for the one (1) day course:
API Spec Q1 – 10th Edition 1-Day Transition Course Registration Form
In our three (3) day course, you will receive structured intensive training on the API Q1 – 10th Edition requirements from an API Specification Q1 qualified and experienced instructor. The course will focus on providing the participants with an explanation of the requirements, interpretations and practical examples of the requirements as they apply in the oil and gas industry.
Information on the API Quality Management System Registration & Monogram Program is also provided for those seeking API recognition of their quality program.
For those requiring API Monogram Licencing to API Product Specifications, Annex A of API Spec Q1 – API Monogram Program Requirements will also be covered on the third (3rd) day of the course. This includes detailed information on the API Monogram Program, Policies and Licencing Procedures that applicants need to know to ensure that their Monogram Program implementation, application, audit process and close out processes are effective, timely and successful.
The three (3) day course is designed to be interactive with attendee participation in learning workshops.
Register for the three (3) day course:
API Spec Q1 – 10th Edition 3-Day Practioner Course Registration Form
Enrollment is always limited to ensure effective interaction between the participants and the instructor.
Who Should Attend:
Manufacturers and Service Providers in the Oil and Gas Industry
Companies Currently API Monogram Licenced / QMS Registered
Companies Applying For API Monogram Licencing / QMS Registration
Quality System Auditors and Consultants in the Oil and Gas Industry
End Users Specifying API Quality and Product Spec Requirements
The Instructor:
Mr. Darryl Logan is an IRCA Certified QMS 2008 / 2015 Lead / Principal Auditor and a previous API Monogram Program / QMS Lead Auditor for over 9 years and was an active voting member on the API Sub – Committee 18 (SC18 – TG2) during the development of API Q1 – 10th Edition. He is qualified in over forty (40) API Product Specs and has over 25 years of Quality System Management, Consulting and Auditing experience including oil and gas equipment, OCTG manufacturing, product testing, regulatory consulting and electro technical consulting.
Current Course Information:
PowerComm Technical Ltd. is offering both public venue training and on-site training courses.  Please contact us at info@powercommtec.com for details regarding on-site training, discounts for multiple employee registrations or questions about our courses.
The API Q1 10th Edition has been published and is available through distributors after September 20, 2023

Upcoming Course Dates:
1 Day API Q1 – 10th Edition Transition Course –
November 30th (2023)     More Transition Course dates to come for the New Year
3 Day API Q1 – 10th Edition Practitioner Course –
December 4-6th (2023) & January 15-17th (2024)
---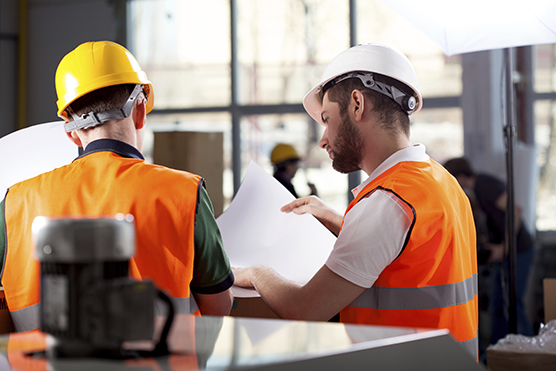 Contact us to discuss your management consulting, training and / or auditing service requirements.
PowerComm Technical Ltd.
Sherwood Park, Alberta
CANADA
Telephone: 780-974-5130