We Are ISO 9001 & API Spec Q1 Quality Assurance Experts
PowerComm Technical Ltd (PCT) is an Alberta-based business focused on providing professional consulting, training and auditing for ISO and API Spec quality management systems. Our specialties include quality and regulatory compliance in various industries including oil & gas, automotive, electrical & electronic products, and industrial distribution. PCT's expertise includes a wide range of experience in sales, engineering, quality assurance / control, manufacturing, fabrication, distribution, service, project management, and operations.
Since its establishment in 1993, PCT has gained international experience, both in the implementation and assessment of quality management systems. Mr. Logan has over 25 years of hands on, practical experience overseeing management systems, product regulatory compliance and ISO / API Specification assessments (auditing) and is an active member on the API Sub-Committee 18 (SC18 – TG2) for API Q1. As well, he has maintained an IRCA designation as a Lead Assessor for QMS Systems since 1997.
With three decades of ISO 9000 standards / auditing and two decades of API standards, policy and auditing experience, we are uniquely positioned to add significant value to your organization.
Through our expert consulting, training, and management systems services, your company will benefit from our ability to successfully facilitate the implementation and in turn, achievement of QMS registration, industry licensing and/or regulatory compliance. The services we provide include:
Quality management system consulting
Internal audit services focusing on both industry standards conformity and continues improvement opportunities
Supplier audit services
Customized training solutions for ISO 9001 (2015), API Q1 and API product specifications
Analysis and troubleshooting of external audit findings, including appeal strategies (where appropriate)
Advice & assistance in complying with API's numerous policies, procedures, advisories, interpretations and contractual requirements (e.g. Licensing Agreements)
We now provide industrial purchasers/end users with Third Party Inspection Services
---
Contact us to discuss your management consulting, training and / or auditing service requirements.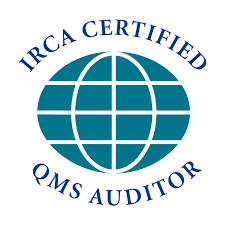 PowerComm Technical Ltd.
Sherwood Park, Alberta
CANADA
Telephone: 780-974-5130